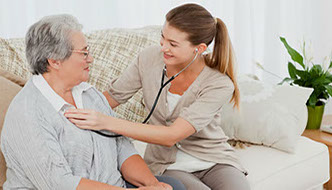 Saint Luke's Hospital is a multidisciplinary hospital, providing a wide range of concierge services to the domestic and the international patients. We offer home services to patients who need to continue their medical treatment in the comfort of their own homes, and also provide support to international patients with travel, airport pick up, hotels, tours and other travel related services when they book a treatment at one of our hospitals in Los Cabos.
The concierge home services provided by Saint Luke's Hospital offers the patient medical house calls and nursing home care services, and the support of qualified health personnel to allow the patient to continue their medical treatment in the comfort of their home or office. This service also enables the patient to follow the advice and recommendations of the treating doctor when the patient is recuperating at their home.
The patient may request laboratory studies, x-rays, imaging, application of vaccines and other services, with the same staff and professional services that we provide within the premises of Saint Luke's Hospital.
The hospital is recognized as the leading medical facility for concierge home services in Los Cabos, which are provided in a timely and professional manner.
Objectives
• Provide quality care by highly trained staff to meet the demands of the patients.
• Coordinate in a professional manner support services to allow the patient to continue their medical treatment in the comfort of their home or office
• Offer the attending doctor confidence of having a professional and quality management service, personalized for each of the patients.
Services Offered
• Sampling laboratory.
• Ultrasound, X-rays and electrocardiograms
• Rehabilitation, physical therapy.
• Continuing medical surveillance scheduled transfusions
• Patient transfer by air and ground ambulance from anywhere in Mexico and abroad by Saint Luke's
Hospital 24/7
• Rent and sale of equipment recovery and rehabilitation: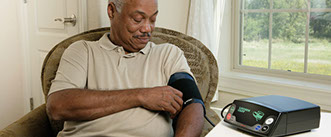 - Electric Beds
- Walkers
- Tripods
• Inhaled therapy (rental and sale of equipment).
- Compressors
- Micro nebulizers
- Oxygen (cylinders and concentrators)
• Drug Enforcement catheter.
How to apply for Concierge Home Services
Anyone requiring Concierge Home Services may apply, regardless of whether or not a patient of Saint Luke's Hospital To do this, inpatients require the doctor to program the discharge, and outpatients the diagnosis and written instructions of the treating doctor.
Once you have these requirements, it is necessary:
• Go to the office of Saint Luke's Hospital
• Sign the request for services and agree on the date on which these will be carried out.
• Make the payment for services.
For more information about Concierge Home Services contact Saint Luke's Hospital by using the "Ask a Question" form on this page