The hospital provides emergency services to thousands of people in the Los Cabos community every year,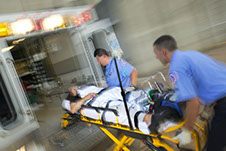 giving quality care 24 hours a day, 7 days a week.
Symptoms of a possible medical emergency include:
• Chest pain
• Breathing difficulties
• Deep cuts and abrasions
• Broken bones
• Symptoms of stroke
In case of emergency call 624 142 5911 and receive attention within minutes from a highly trained team of certified paramedics. Saint Luke's Hospital has ambulances placed strategically throughout Los Cabos, on call 24 hours every day. The emergency rooms have the latest equipment and technology, staffed with board certified emergency physicians and medical personnel trained and certified in trauma care and advanced cardiac and pediatric life support. The emergency facilities are specifically designated to deal with cardiac emergency, resuscitation and stabilization, isolation, and surgical, gynecological and orthopedic procedures. Following stabilization the patients receive close attention by nursing staff trained in cardiac care and emergency medical services under the care of the attending physician.
In the event the patient needs to be air evacuated to the United States, a completely equipped air ambulance is on stand-by, ready to transport the patient to the affiliated hospital at UC San Diego Health System, Sharp Hospital or elsewhere in the United States.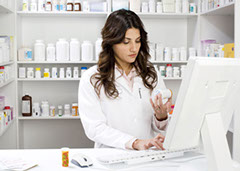 Saint Luke's Hospital has an in-house pharmacy which provides a 24 hour service to inpatients and home or hotel services. The hospital maintains a safe and efficient procedure for dispensing medications, and carefully monitors to prevent drug related problems, and work with the medical team to monitor the patient's response to their medication. The pharmacy provides a range of medical supplies and over-the-counter remedies, and offers friendly, high-quality service, including the rental of medical equipment and respiratory care needs such as:
• Compressors
• Micro nebulizers
• Oxygen (cylinders and concentrators)
For more information about the emergency services provided at Saint Luke's Hospital, complete the
"Ask a Question" form on this page